Together We Can Break Out of the Matrix Faster
The Sisterhood is a sacred space of trust for the world's most visionary women. Women who are leading a global awakening.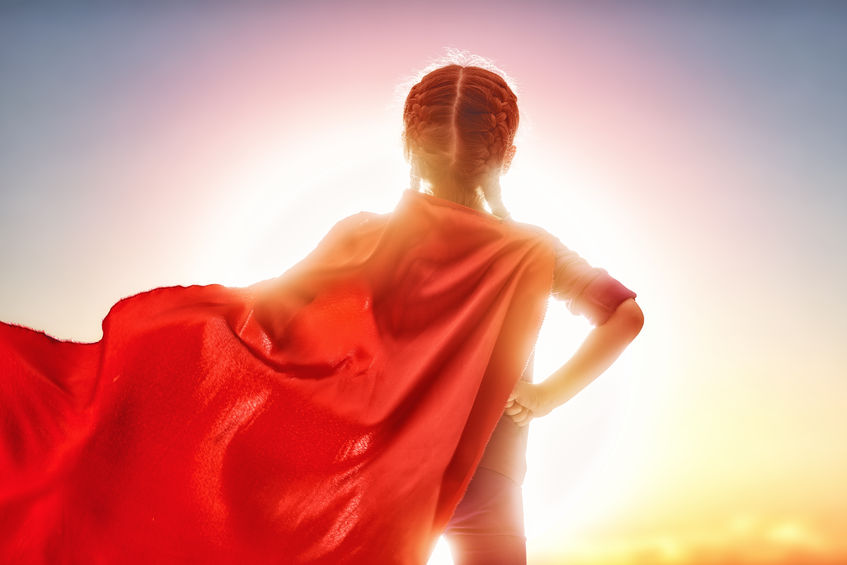 Imagine honoring yourself with the gift of dedicated time for your personal transformation with a small group of women who have been hand-selected to support you as you step into your greatness. A time where you focus on nothing but YOU and the world you want to create for yourself and every future generation of humanity.
What would happen if we combined and worked together?
What if we shared our ideas and collaborated on solutions?
What if we shared our contacts and found the perfect introduction?
What if we shared our resources and created efficiency?
What if we shared our systems and maximized impact?
What if we shared our talents and created an eco-system?
What kind of impact could we create if we stopped competing and started co-creating?
The Sisterhood is an experiment to find out the answer. You will grow.. you will explore...you will collaborate...you will build...and you will invest in yourself and others. As sisters you will co-create your own canvas into a world of your design.
Your vision quest will be guided by Nichole Kelly, a corporate junkie turned game-changing CEO after experiencing The Shift. A shift she knows women around the world are feeling. Our call into service. There has never been a more important time in the history of humanity for women to find their true purpose and support each other in creating the world we want to gift to our children and future generations.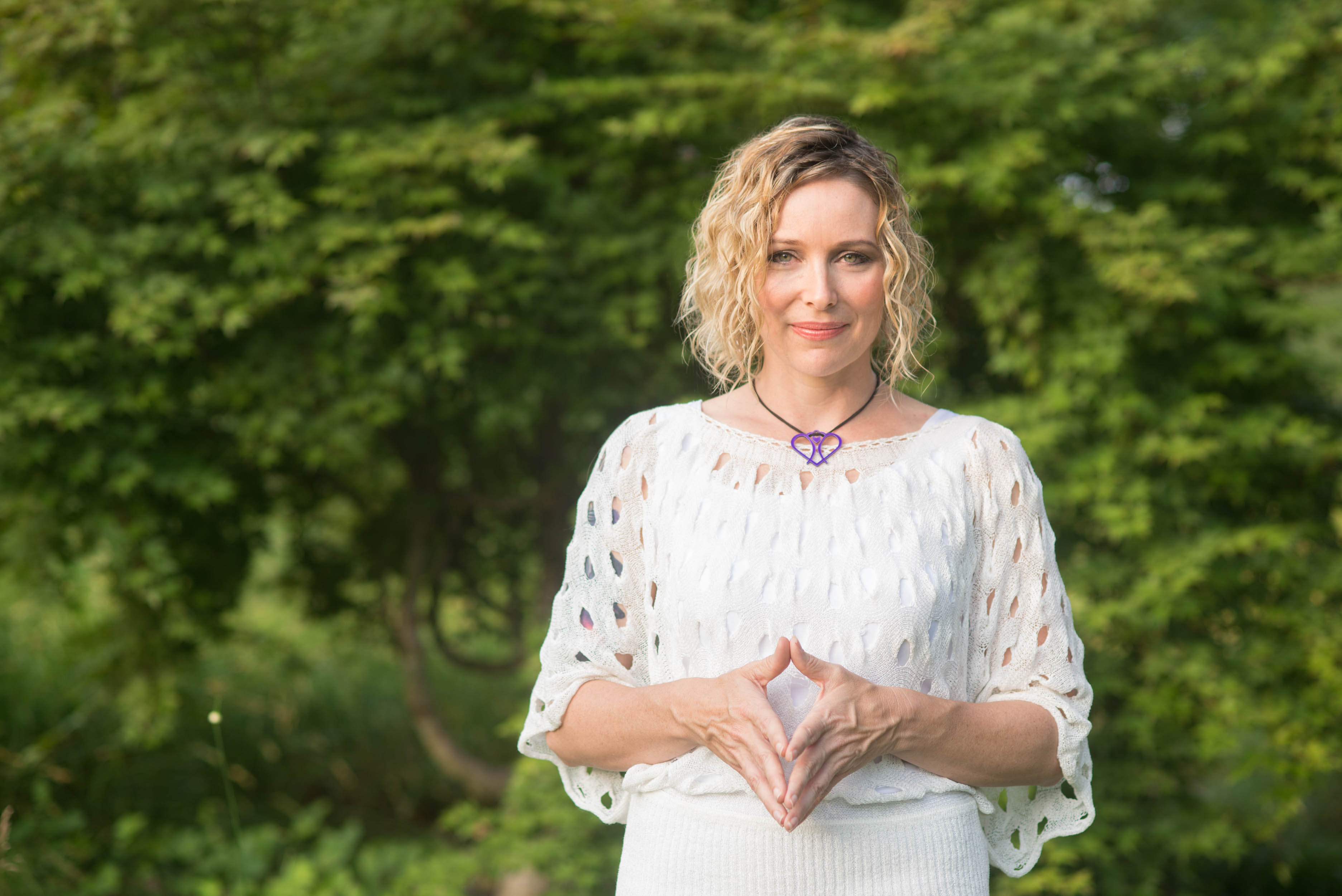 You are not alone. You are not crazy. The Sisterhood is here to help.
The Shift is a major life event that causes your perspective to completely change. It's not uncommon for people to suddenly feel like their whole life is out of balance or that they have no one to talk to about what is running through their head. The good news is that people who are experiencing The Shift are in a wave of early adopters for the next evolution of humanity. The even better news is that many of us are ready to start living into our mission.
Join a group of inspirational women who are reimagining sisterhood to create the world's most impactful business mastermind group.
Experience friendship with intellectual and experiential discourse that will drive meaningful change within our lifetime.
Explore game changing ideas with a group of highly vetted women who are already implementing real solutions.
Be welcomed by a tribe of visionary idealists who are hackers at heart and have become crusaders of living a life in flow.
Allow your soul to rest and receive spiritual connection from shamans and light workers who create a sacred space of healing.
Experience the friendship you've always imagined and drive meaningful change through co-creation, collaboration and connection at the deepest level.
The Sisterhood is the mastermind designed to open consciousness and expand the limits of humanity by having real conversations about real topics with people who are driving real change in this lifetime.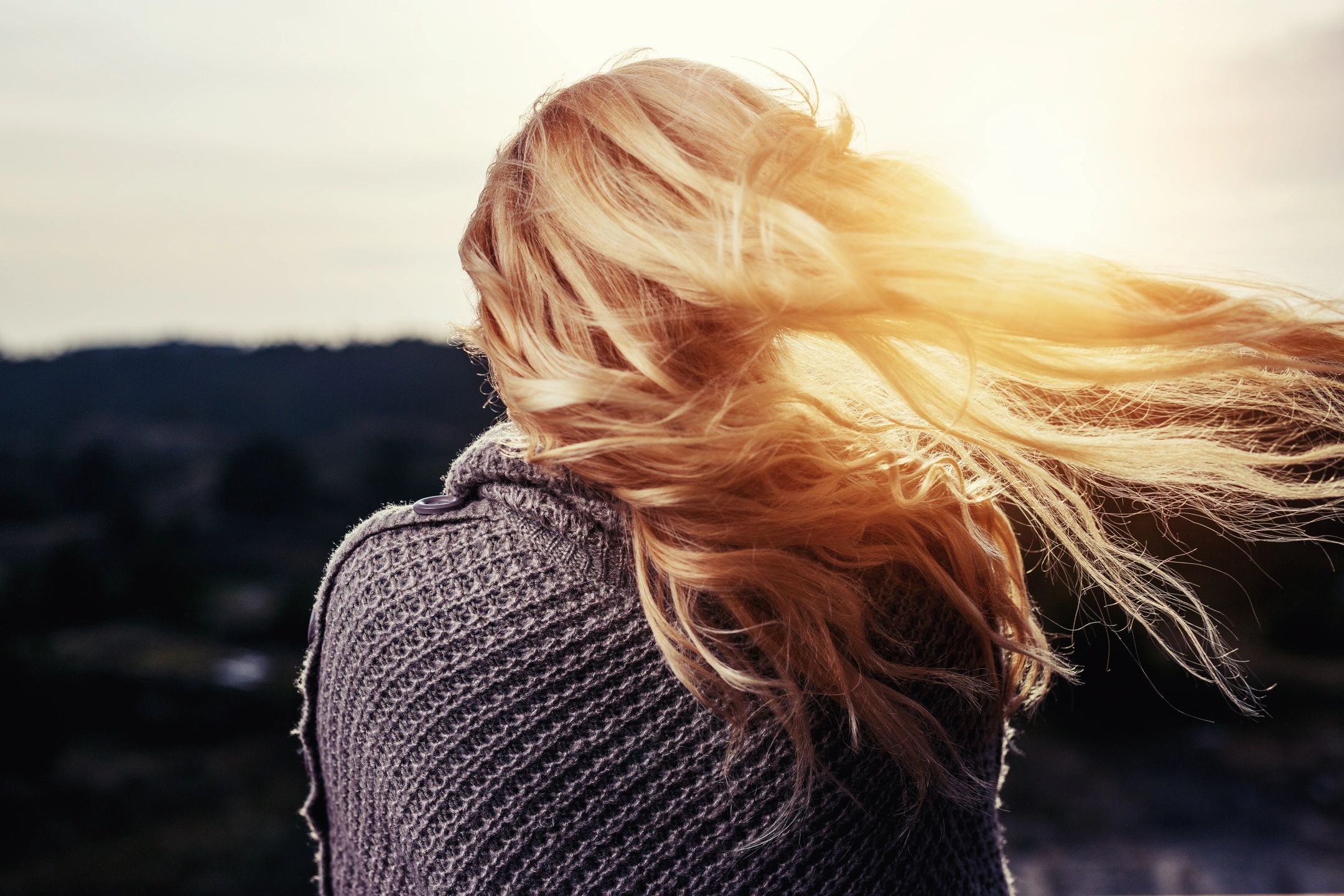 Your life has a purpose and The Sisterhood is here to help you find it. You will connect with women on levels you never imagined possible; business, fitness, nutrition, education, family, parenting, and friendship.
The Sisterhood is a sacred circle of women who truly want to help you achieve every dream you've ever imagined.
Together you will learn a new framework for designing your dream life that is so Simple a 5 year old uses it, so Efficient you can create meaningful change in your life in under 2 hours and so Effective you'll want to use it for every area of your life.
We call it the S.E.E. Methodology and it is the secret to transforming your life into a brilliant canvas of your own design.
The Key to Your Transformation Lies in Understanding The Connection Between These Core Areas of Self and Your Impact in the World
The Sisterhood is based on the understanding that we all deserve to be aligned with our true self in ways that serve our life purpose. We know at the deepest level that we are created to be clear in our vision, divine in our feminine and enlightened to our soul's purpose. This can only be achieved when we are centered in our mind, body and spirit.
We will explore all of these areas to help you find your connection with your true self and your life's purpose while learning from of the world's most legendary teachers.
The primary genius of The Sisterhood is that it removes all competition between women and creates a circle of trust that allows us all to take off our masks and experience intimate and unconditional friendship. That's where the genius begins…but is in no way where it ends.
The Sisterhood supports women in all areas of their personal transformation
Conscious business and entrepreneurship that leaves a positive trace on the world
Conscious relationships with intimate connection and unconditional love
Conscious biohacking while honoring our body as a temple of divinity
Conscious community organized to create local change with global impact
Conscious parenting to unlock our children's true potential
Conscious education to reimagine learning at any age
Conscious living to revive and regenerate our planetary resources
Conscious spirituality to feel unity, harmony and connection to our source
Conscious media to unlock freedom and connection to self
Conscious communication to inspire and uplift others
You will unlock your true calling by setting an intention to understand more of who you really are every day.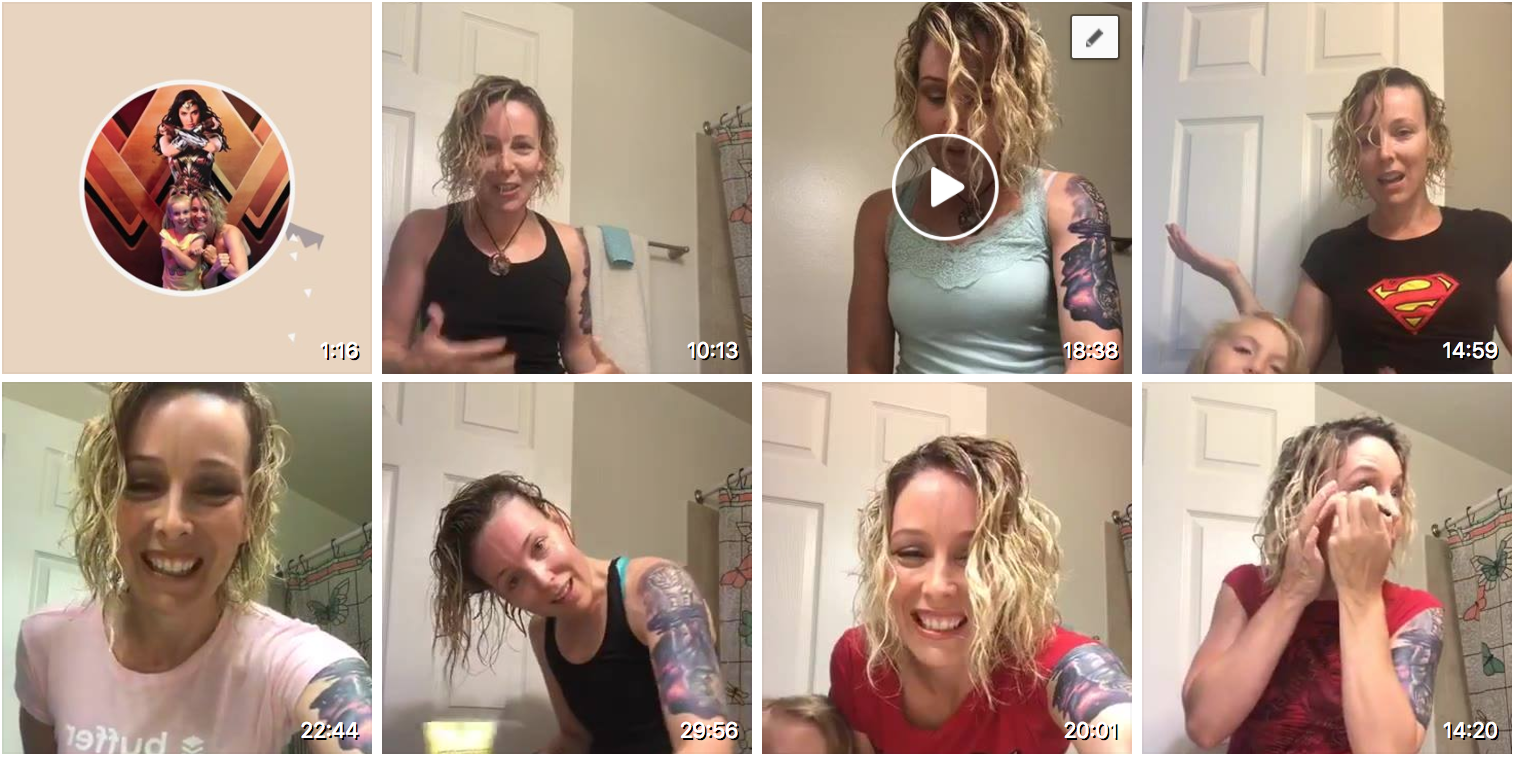 You will learn how to conduct a mirror conversation, a time when you turn on your camera, look yourself in the mirror and reflect on whatever arises. Sharing with others is always optional. Watching yourself is often eye-opening.
You will learn to love yourself even more fully and say whatever you need to say to ignite that flame inside of you that is just waiting to set the world on fire with your dreams.
Your mirror will become your greatest source of inspiration with the support of The Sisterhood.
Your Vision Quest is led by Human Experience Hacker Nichole Kelly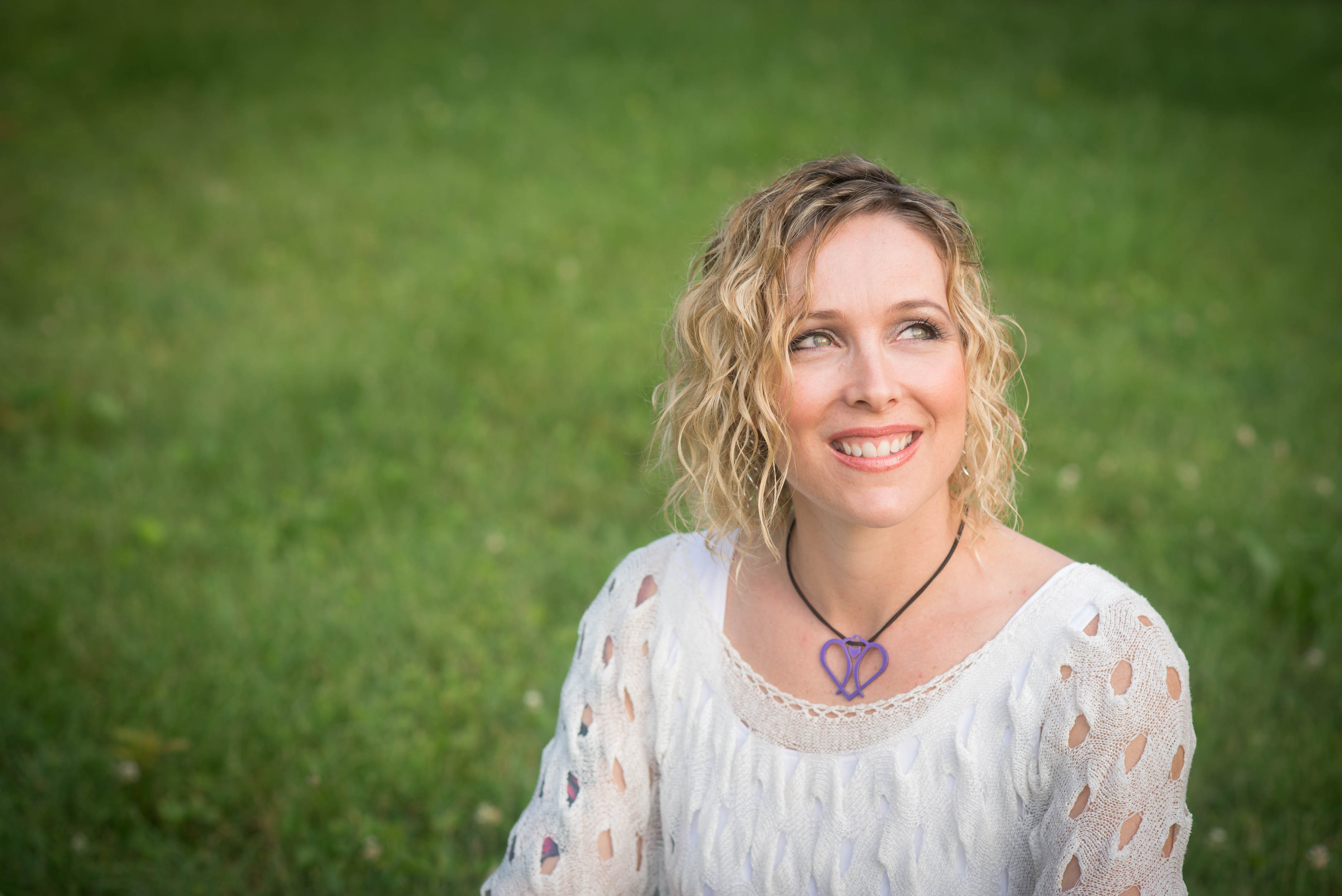 Nichole Kelly has been hacking her human experience since 1978. Growing up she was told she could be anything she ever wanted, even the President of the United States. And she believed it. She wanted the American Dream and she knew school was her ticket to getting out of the trailer park. From sneaking into Kindergarten at age 3 to being selected for the gifted and talented program by 3rd grade, Kelly soared academically graduating in the top 5% of her class and went on to pursue her M.B.A. at a top university only to quit 4 classes short because she was bored. Fortunately, her career was already in hyper-drive having traversed the corporate ladder from Executive Assistant to Executive Leadership in 10 years. Then she took on the American Dream and stepped into entrepreneurship creating a multi-million dollar marketing agency within 18 months and traveling the world as a professional speaker and published author. She had it made.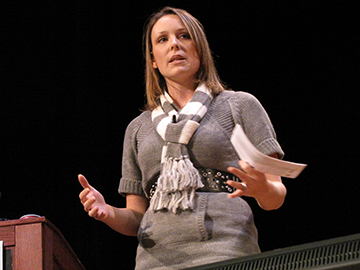 Then she started having minor strokes. At the height of her career and at only 37 years old she had not one, but 2 minor strokes. The hamster-wheel of success was killing her, literally, as she prioritized financial success and her obligations over her life's true mission. After her third minor stroke and a near-death experience she experienced her Shift. The moment when she saw her life's true purpose and began unapologetically designing her life around it. She has been hacking her human experience using approaches she learned by applying advice from legends like Tom Chi from Google X, Tim Ferriss the New York Times best-selling author of the 4-Hour Work Week and Jeffrey Allen one of the world's most powerful spiritual healers.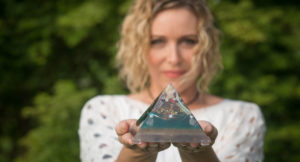 As she began consciously uncovering her purpose she discovered that she was gifted with a unique set of superpowers for business leadership, entrepreneurship, marketing, writing, parenting, nutrition, fitness, and intuitive energy healing. All were revealed as she used her own system of self-inquiry, she calls the S.E.E. Methodology, to explore the question, "am I a superhero?" A question that killed her inner-skeptic and remains on her whiteboard as the one question she has not been able to definitively answer no. The S.E.E. Methodology combines the best approaches from legends to create one seamless, easy to implement experimental design to life.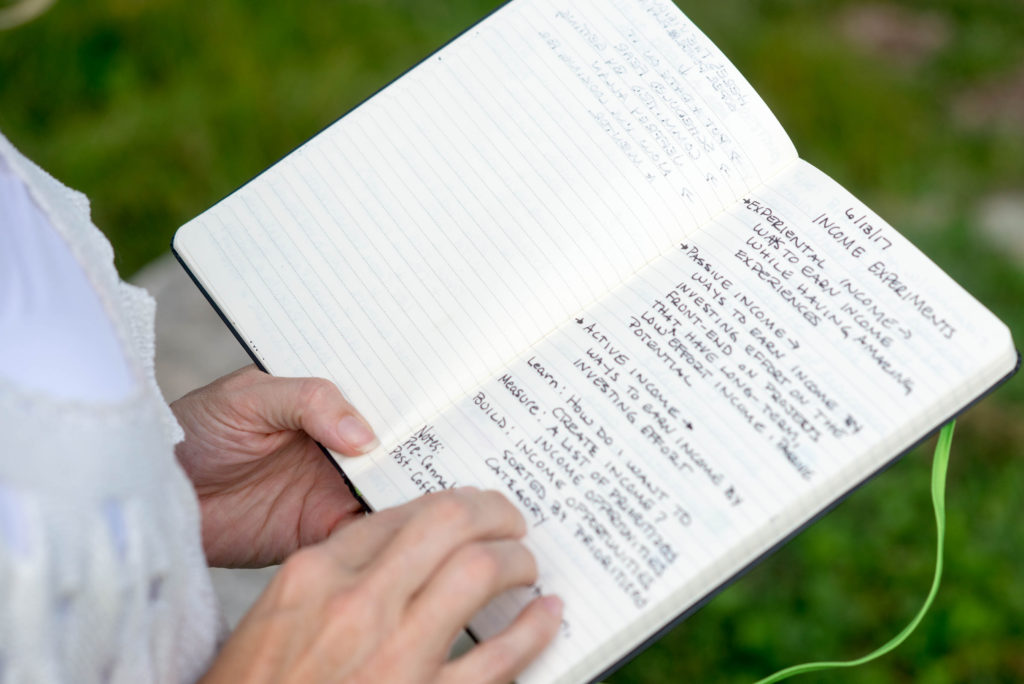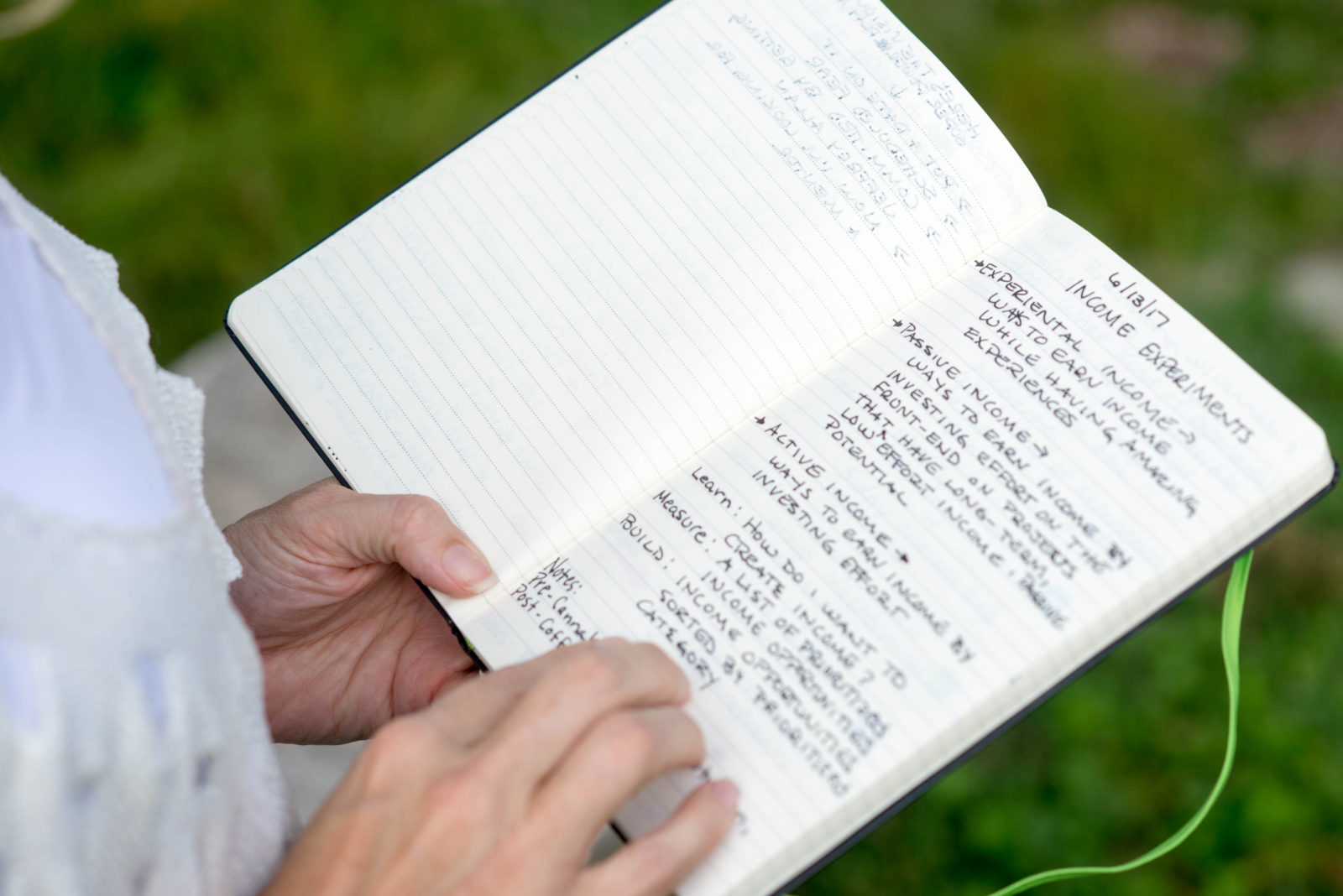 She calls herself an aspiring scientist with an interesting collection of experiments based on a highly curated and completely accessible library of content she only shares with The Sisterhood, a business mastermind for women who are committed to taking action on their personal transformation and being the change they wish to see in the world.
Experience Nichole's Superpowers and Allow Her to Help You Discover Yours
The Shift shakes all of your belief systems, even your belief in magic. At least that's what happened to Nichole when her hands suddenly started moving in a meditation with a friend who reported they could feel her energy. Since then she has refined her craft and developed a unique approach to energy healing.
Experience Nichole's superpower in this video where she attempts to cure depression with telepathic energy healing that transcends time and space. When you feel energy moving through your body you'll know it's working.
The world is ready for a new kind of Superhero.
Women who support each other with unconditional sisterhood.
Women who honor and respect themselves.
Women who lead businesses consciously.
Women who reimagine education.
Women who transform communities.
Women who nurture their families to their full potential.
Women who are real life super heroes with real life super powers.
Women are coming together to change the world
Welcome to The Sisterhood.
Upcoming Sisterhood Meeting
Sunday, July 23rd at 7:00 pm ET
 BREAKING OUT OF THE MONEY MATRIX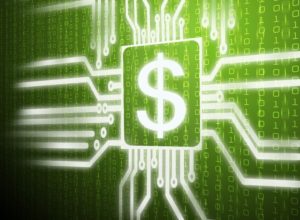 Money controls every aspect of our lives and it is used to keep an entire population of the human race without access to basic needs. 50% of the human population according to current stats. It is time to open our eyes to the role of money in our lives and explore new concepts for breaking out of the money matrix. Nichole Kelly is bringing Matt McKibbin to The Sisterhood to discuss an emerging market of decentralized cryptocurrencies that is creating a new group of millionaires and billionaires for early adoptors. Understand why decentralized currency could change the state of the economy as we know it. Hear how decentralized currency could open free trade, redefine the role money plays in society and prevent a global financial collapse.
If you want to hear the truth about money, you will not want to miss this session with Matt McKibbin. He is a millenial who hedged all of his bets on investing in decentralized autonomous organizations pioneering cryptocurrencies like Bitcoin. Now he's part of an elite group of millennials turned millionaires and can explain what has happened, what is happening and what he expects to happen in terms that everyone can understand. We'll get beyond the hype and right into brass tacks.
Learn everything you need to know about cryptocurrency in under an hour
What is cryptocurrency?
Why should I care about it?
What impact can it have on my life?
Should I be investing? If so, how?
What impact can cryptocurrency have on the world?
What access will cryptocurrency provide that our current money supply doesn't?
Meet Our Guest
Matt McKibbin, Cryptocurrency Genius and Investor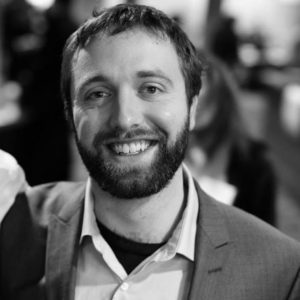 Matt McKibbin has been working with Bitcoin and blockchain technology since 2012. He started his career working for companies including Bitpay and Factom and moved on to cofound Ubitquity a blockchain for title registration company, Decentralize (D10e) the leading conference on decentralization, and Grow My ICO a marketing consulting firm for Initial Coin Offerings. He advises and is a strategic investor in startups including Humaniq, Securrency, and Trive. Matt is active in the DC technology community and runs the DC Blockchain Meetup. He has spoken at conferences including CoinAgenda, CoinFest and The DC Blockchain Conference. His writings have been published in Techcrunch, Huffington Post and the World Bank Land and Poverty Conference. Matt believes that decentralized technologies will transform society by empowering individuals to better govern themselves and prosper.
---
Attend our Next Meeting FREE
In a rare occurrence, The Sisterhood is opening it's next meeting to all sisters who are interested in joining or creating a Sisterhood chapter.
Attendance to our next meeting is free
When you decide to join The Sisterhood
You set an Intention
The Sisterhood  Funds Itself with an Intention-based Donation Model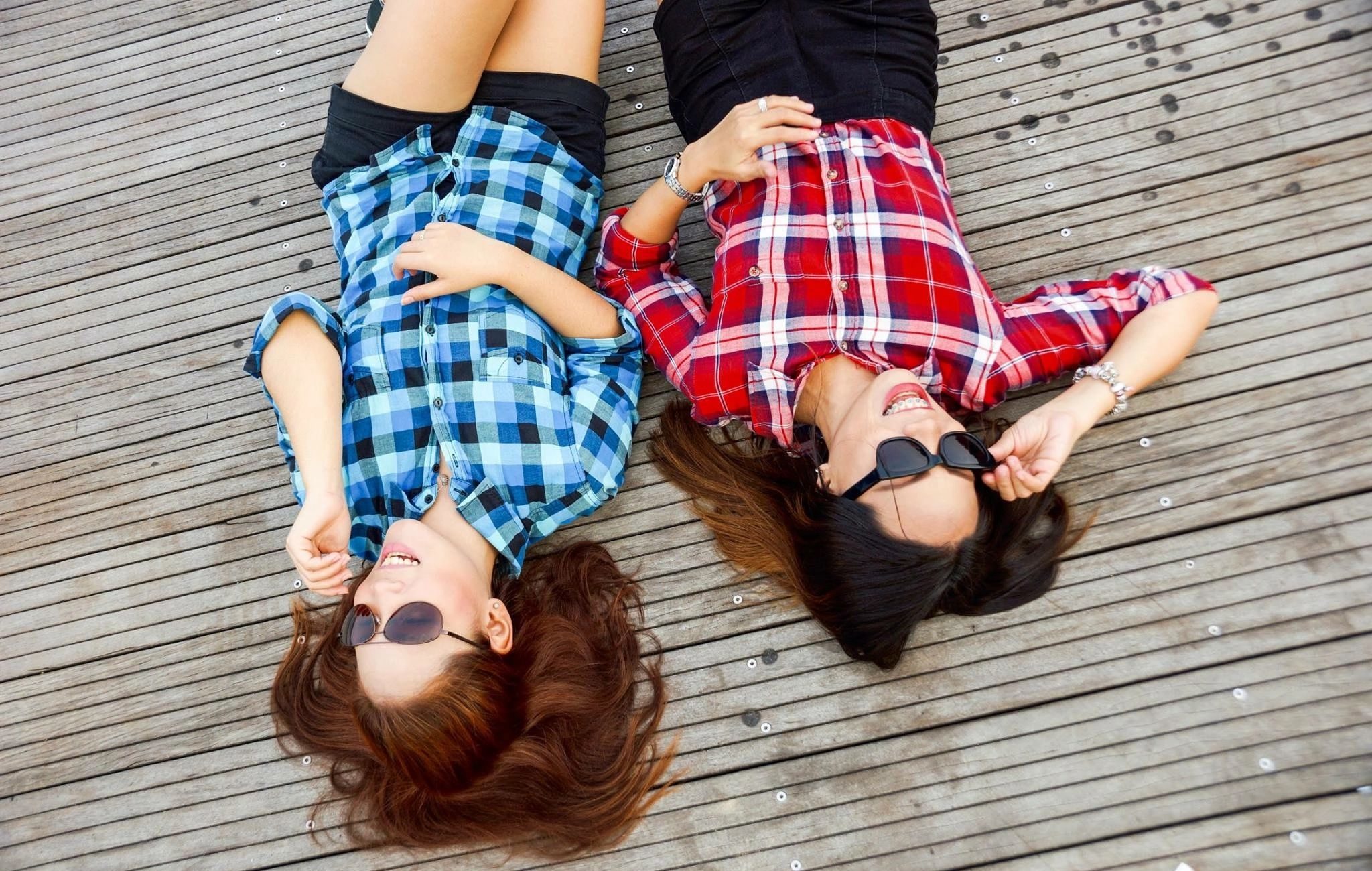 Mastermind groups charge anywhere from $5,000 a year to hundreds of thousands based on exclusivity and the social class of their members. The Sisterhood is different. We are designed to offer you a high value network with a diverse group of members. Rather than charging a set membership fee, we encourage you to make an investment in yourself with the amount that is perfect for you and sets your intention for the value you want to receive.
You can set that intention once a month, one a quarter or once a year. That means…in The Sisterhood, money is not an object or status symbol, it is an intention. An intention you use to invest in your future. No woman will ever be turned away for a lack of funds and no woman with clear intentions has ever showed up without an amount that she is excited to invest in her next up-level.
Here's what's included when you join The Sisterhood
An intimate discussion every month with leading experts in driving global change that is facilitated by the National Chapter
A highly effective education in the latest technologies and advancements to move you to the front of the line for early adoption
Exclusive access to Sisterhood retreats where you will meet your chapter and explore even deeper levels of friendship and expansion together
Access to the expertise of the entire Sisterhood network and a private online meeting space for collaboration and co-creation
Opportunities to join early investor rounds in sacred initiatives led by members of The Sisterhood and friends of The Sisterhood
Special access content from shamanic and spiritual healers to open your connection to your true self
Connection to a group of women who are taking action on their visions to leave a positive trace on the world
The First Sisterhood Sacred Account will Launch a Super Hero Play Academy
The Sisterhood will need a place to come together to learn and grow together. To support this wish 50% of all current investments will be set aside to fund the down payment and operating expenses for a retreat location. Our top pick is a 200 acre farm that has been the home of several Triple Crown winners. The property offers a school, cabins and housing with the ability to experiment and learn best-practices for sisterhood-run retreats, communities and schools. The indoor event space will hold up to 200 sisters.
Our dream property is a piece of land with rich history and unlimited potential. Your investment in yourself will help us fund our first investment in ourselves. Experience our vision for our dream school. Current list price $2.3-1.9 million.
There is no cost to Join the Sisterhood.
Joining The Sisterhood is an investment in yourself and as with anything in The Sisterhood it is an investment you design. The Sisterhood is a donation-based Mastermind that leaves no sister behind. All sisters are welcome and all sisters use their money to set intentions for the future they are creating.
Money is energy and can be used to signal your desires to the Universe. We encourage investments that set clear intentions through the use of numerology and sacred numbers. You decide how much you'd like to invest. All investments are welcome. No investment is too small. Investments may be tax deductible as professional development expenses. (Check with your accountant)
100% of your investment is reinvested in the Sisterhood. This is beyond buy-one, give-one. This is invest one, invest one, where every dollar goes to support our collective intentions as a Sisterhood.
50% of every intention goes into a sacred account that is set aside to fund a specific Sisterhood venture.
25% of every intention goes to providing infrastructure and programming from the national chapter.
25% of every intention goes directly to the local chapter to be used intentionally in your local communities.
We give 100% of every investment you make in yourself to initiatives that will provide you with the most transformational content, co-creations from the Sisterhood and global initiatives that are driving impact.
Here are intentions you can set with your investment in The Sisterhood. Remember, there is no cost to join. Your donations are always up to what feels best to you.
Number 1 resonates with the vibrations and attribut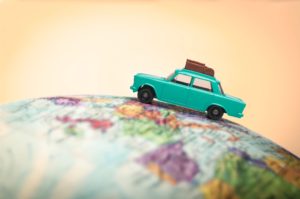 es of new beginnings, creation, independence, uniqueness, motivation, striving forward and progress, ambition and will power, positivity and positiveness, the energies of pioneering, raw energy, force, activity, self-leadership and assertiveness, initiative, instinct and intuition, the masculine attributes, organization, achievement and success, strength and self-reliance, tenacity, forcefulness and authority, love, inspiration, attainment, glory, happiness, fame, fulfillment and omniscience, and creating your own realities. Source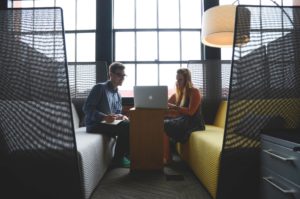 Number 2 resonates with the vibrations and attributes of service and duty, balance and harmony, adaptability and diplomacy, co-operation and consideration, receptivity and love. Number 2 also relates to partnerships and relationships, intuition and insight, faith and trust and your Divine life purpose and soul mission. Source
Number 3 carries the vibrations of communication and self-expression, adventure, inspiration and creativity, humor, optimism and joy, spontaneity and enthusiasm.  Number 3 also sym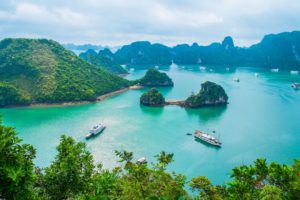 bolizes the principle of increase and growth, expansion and abundance on the mental, emotional, financial and spiritual levels. Number 3 is the number of manifesting and manifestation and carries the vibration of the Ascended Masters. The Ascended Masters help you to focus on the Divine spark within yourself and others, and assist with manifesting your desires. They are helping you to find peace, clarity and love within.  Source
Attend our Next Meeting...it's FREE
In a rare occurrence, The Sisterhood is opening it's next meeting to all sisters who are interested in joining or creating a Sisterhood chapter.
Join the Sisterhood
If The Sisterhood feels right for you, please apply for membership. Your application will be reviewed so you can be matched with the perfect chapter for your hopes and inspirations. Congratulations on making a beautiful investment in yourself. Chapters are forming all over the world.
Apply to Launch a Chapter
The Sisterhood is receiving interest from all over the world and sisters are lining up to start their own chapters. That's because women are ready for beyond surface level conversations. Each chapter is limited to 20 members to create intimacy and honest discourse. If you are interested in launching a chapter so more sisters can join in please apply to become a chapter leader.