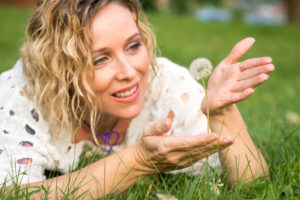 Nichole Kelly is the CEO of Infinite Inspiration and is best known for her book How to Measure Social Media and her supporting work in setting industry standards for how return on investment (ROI) from digital marketing is measured and valued within organizations. She has 17 years of marketing experience that includes designing marketing programs for Fortune 1000 brands like Sherwin-Williams, Humana and Lexis Nexis to small business entrepreneurs including the franchisees of Signs By Tomorrow. After experiencing 3 minor strokes from the hamster-wheel of success and her passion for ROI she is back to set the record straight; ROI is NOT the bottom line. She is determined to raise the bar of consciousness for the entire marketing industry so we can accelerate a global awakening of consciousness that will liberate humanity from itself.
Nichole is also an ordained minister, Quantum Healer and Life Coach. There are few people who shift the momentum of their life to the degree in which Nichole Kelly does on a regular basis. She came from modest roots in a home full of love that provided her with a sense of worthiness that she thought was unshakeable. She was confident, intelligent, passionate and capable of executing. So naturally when life threw her a curve ball…she caught it and turned it into a triple play.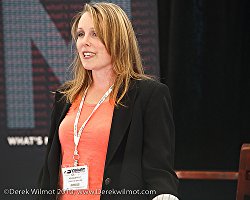 In 2014, Nichole was at the top of her game. She was a published author, a professional speaker and was running the multi-million dollar advertising agency SME Digital | Social Media Explorer. She traveled all over the world helping her colleagues become the best marketers they could be, but she had a habit of overcommitting to not lose an opportunity for revenue. March of 2014 was one of those times. After taking 3 cross-country flights in a matter of weeks she returned home to have two transient ischemic attacks (TIA) within a matter of days. Her foundation of control was obliterated as she was faced with her mortality at 37 years old from an unexplainable medical condition that had a 60% chance of reoccurrence within a year and the possibility of a fatal outcome.
This was the wake up call she needed to look herself in the mirror and ask herself the tough questions. Who are you? Why are you here? Who do you want to be? And what are you waiting for? She began deconstructing her life using a tip from Tim Ferris' called the Hell Yes or No methodology. If she wasn't a hell yes…she said no. While painful at first eventually she realized that every no turned into an opportunity to do more of what she loved.
Thinking she had finally hit her stride and found her purpose she began to actively hack her human experience using biohacking techniques she was reading about online. She was beginning to open consciousness and saw there was more to the human experience than she'd previously explored. The first transcendental experiment was with a substance called NN-DMT, Dimethyltryptamine that was administered as part of a spiritual journey. Her perspective completely shifted when she experienced a world beyond form and substance. A world where she could see everyone's connection and could only feel love. DMT has been called the spirit molecule for a reason. This was the first time she touched her spirit.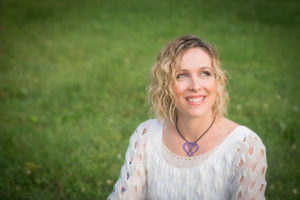 Then everything stopped when she had a third TIA that resulted in a near-death experience. That was the day she met God directly which would open a dialogue that would change the course of history. This was the first time she unequivocally believed in God. Her spiritual journey has led her to many sacred medicines, ceremonies, rituals and experiments that have allowed her to deepen her relationship with herself, with God and with the multiverse we reside within.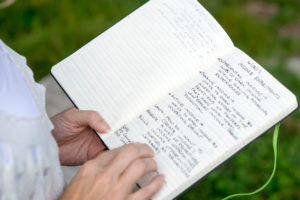 She approaches her journey as a Quest and created the S.E.E. Methodology, a culmination of best practices in advancing initiatives to solutions. She layered on a super hero theme and before she knew it she was running daily super hero missions that her 5 year-old daughter Giavanna wanted to be a part of, so she taught it to her. The system is so Simple that Gia uses it to design her own education. It is so Efficient that she can learn anything in under 2 hours and so Effective that she hacked the spiritual journey to it's resolution in under 3 years. Nichole found what she was looking for and stopped seeking. Now she is sharing what she uncovered, how she uncovered it and how you can do the same so you can be introduced to your true self within this lifetime.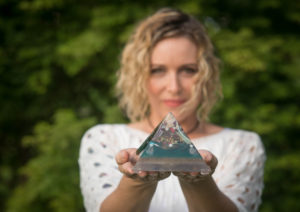 God has blessed her with a gift. A gift of memory. She remembers several of her past lives and has been able to integrate the spiritual lessons found in each of these quests. For example, she has integrated a gift she found in her lifetime as a healer in Atlantis; the ability to conduct energy through the human body clearing the entire field of all energetic debris and filling it with love, light and activation. It has been said that this gift has healed multiple physical, mental and spiritual obstructions and provided people with clarity and comfort in their mission. This is one of many gifts she has found and been able to integrate into this human experience.
She realizes that this lifetime is about integration of all prior lifetimes and embodying them into this experience so that we can create heaven on earth. This is what God has told her and she's been provided with a plan for how she can help support and accelerate it. Now, she listens with intent and acts with bravery to unravel that which no longer serves us and stands between ourselves, our true Creator and our divine mission.
Nichole gives her gifts to these missions in support of God's vision.
Quantum Healing – Nichole offers group and private sessions for those going through major life shifts, those experiencing chronic medical conditions and healers.
Modern Monks Monastery – A universal life church that opens its doors to all and creates a sacred space for spiritual exploration through ministry, education and experience. (Coming Soon)
The Sisterhood – A mastermind that creates a sacred space for Earth's most evolutionary women to come together for education, support, co-creation and healing experiences.
Hacking the Human Experience – A YouTube series where Nichole creates a sacred space of healing for all by providing free energy healing sessions and activations.
Healers Healing Healers – A sacred healing space found on the phone app Insight Timer for the 144,000 Light Workers and Ascended Masters who God reincarnated on this planet to come together for healing in a gift economy.
Mirror Conversations – A sacred space in front of the mirror where Nichole uses Facebook Live and asks herself the toughest questions and shares updates on her latest Quests and what she is learning along the way.